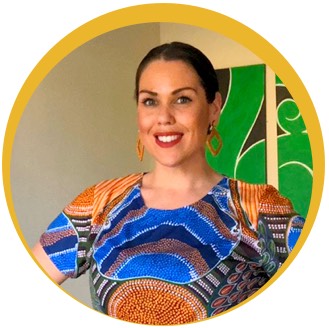 Proud Adnyamathanha and Kuyani (Flinders Ranges) woman Renee Andrew used to smoke when stressed or in social situations, but being pregnant would give her motivation to stop.
"I knew the harm it would have on my baby so I would never smoke during pregnancy and while breastfeeding." Renee said. "My main focus are my five children, I honestly feel that they are the reason why I wouldn't pick up another cigarette."
By taking breaks from smoking during pregnancy and breastfeeding, Renee learned other ways to deal with stress. Renee has not gone back to smoking since having her last child. She now enjoys her smoke-free home, car, and going out with mates without giving in to smoking.
"I have seen family members fight cancer and pass away too early," Renee said. "Being Aboriginal, we have a lower life expectancy than other Australians and this has driven me to make lifestyle changes. I want to give myself a fighting chance to live a long and healthy life and I want to be a role model for my children and watch them grow up to be healthy and strong."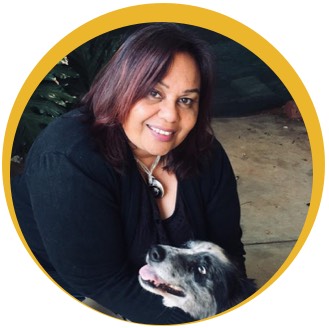 Christine Doolan, mother of three, found herself in the habit of smoking in times of stress. She knew that her health was at risk, being asthmatic. She had also seen family members die of chronic illnesses. It wasn't until the arrival of her newborn child that she discovered the motivation to quit.
"Children get sick too breathing in smoke from cigarettes," Christine said. 
"I wanted to be healthy and save money too."
Since quitting, Christine has not only been able to enjoy a healthier, happier life, but has also gained three university degrees and is currently working towards a PhD.
"Please, for the sake of your family and health, quit. It's hard, but it's achievable, I'm living proof!"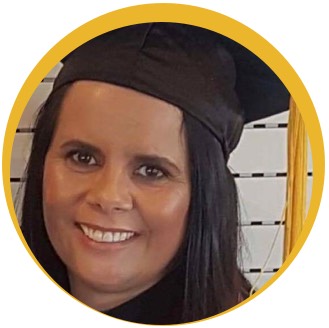 Glenys Sumner is a proud Ngarrindjeri woman from South Australia. Glenys was a smoker for over 20 years and the long-term habit had started to impact on her oral health.
"I was smoking almost a packet a day and coughing at night," Glenys said. "Walking became a huffing and puffing venture."
Glenys had smoked since she was 16, and knew that quitting wasn't going to happen overnight. With family being an important part of her life, she wanted to be a good role model for her mob and improve her health, to ensure she would be around for her family for a long time to come.
"Throwing the smokes away for good has been the best decision that I have made in my life," Glenys said.  "I'm proud that I have done this not just for myself but to also show family that continue to smoke that if I can do it then they can too."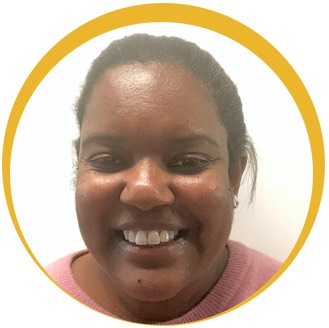 Trish Adjei is Wuthathi and Mabuiag Islander who grew up on Biddigal country.
Trish discovered her strength and perseverance when health issues associated with smoking, including asthma and bronchitis, started to affect her ability to breathe.
"It took me five times to finally quit smoking," Trish said. "The withdrawals were hard and I felt like smoking when others smoked around me, but after I got really bad bronchitis, I thought that was enough!"
Trish appreciated benefits of quitting including better health and extra money saved.
"I felt my lungs clearing and I could taste food again," she said "The taste of cigarettes left my mouth and fingers and my asthma is now much easier to manage and I can breathe better".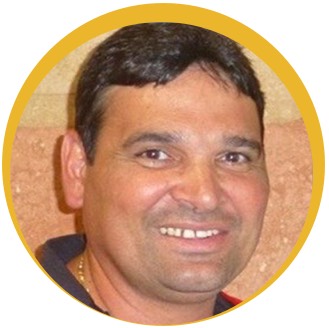 Kym quit smoking to improve his health and become fit enough to play footy.
"My New Year's resolution was to quit smoking to have the run in my legs to win a grand final before I retired," Kym said. "I quit and went on to play in a winning grand final".
Kym's biggest challenge was being around family and friends who were still smoking.
"I thought it was the norm and didn't know any different, but in my late 20s I realised that I'd had enough of wasting money and my mob asking for smokes all the time." he said.
"It took a lot of will power and I am glad I stuck it out. I never took up the smokes again and have never wanted to, it was one of the best decisions that I have made."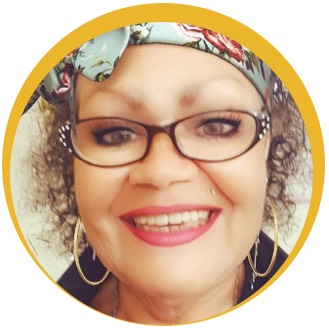 Regina Williams is a Ngarrindjeri, Narungga, and Kaurna woman.
Regina found herself yo-yoing between quitting and being back on the smokes through various life stresses and health issues, but a health scare pushed Regina to consider a different approach to her lifestyle.
I was told by a specialist that if I keep smoking I will lose my legs and that was it for me … I won't take smoking up again as I have done too much to improve my health, like walking," Regina said.
Regina also found inspiration in her grandchildren.
"I didn't want them to know me by the smell of stinky smokes … now I have more energy to spend time running around with the grandchildren."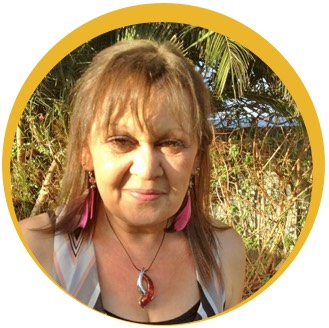 Michelle Simmons, a proud Waka Waka woman, quit smoking to be a role model for her children and grandchildren.
"I have four beautiful children and seven adorable grandchildren and I am proud to say that I am now a non-smoker and never thought the day would come that I could say that." 
Michelle started smoking at a young age and attempted to quit many times without success.
"It hurt me inside that I knew it was killing me and when I looked at my kids and grannies, I knew I had to be here for them and I did not want the smokes to kill me. It was not easy, it was extremely hard and it took all my will power, guts and determination and positive affirmation from friends, family and colleagues."
Michelle encourages anyone struggling to quit to keep trying.
"I am not judgemental to smokers as I was one not so long ago and for a long time. What I can be is a role model and say I am a non-smoker and celebrate milestones along the way, one week, one month, one year and climbing. I did it and you can too."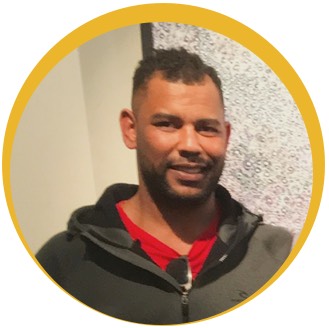 Darnell implemented new routines and used nicotine patches to beat cigarette cravings.
Darnell started smoking during his first job as an apprentice chef where smokers were allowed to have coffee and cigarette breaks outside of the kitchen.
"Being young and naive I pretended to take up smoking by buying a packet and sitting outside amongst everyone else. I continued to tell myself I'm not a smoker and I'm only pretending so I can have a break too. This slowly led to me becoming a fulltime smoker without realising and I was in denial to say I was not addicted." Darnell said.
Smoking became a habit for Darnell, a learned behaviour that he did not want to pass onto his children.
"It became clear to me that I need to set a positive example for my children and the only way to do that was to change my habits. Instead of coffee and cigarettes in the morning, I started going for early morning walks. I changed my diet and routine to drinking tea and eating breakfast, of course there were moments where I had relapses but I accepted that as reality." he said.
After many attempts to change routines, Darnell used nicotine patches and found that they assisted with cravings and his state of mind at challenging times. Around 2 weeks after using patches, the cravings had subsided and Darnel no longer felt the need to smoke.
 "I now work as an Aboriginal Clinical Primary Health Care worker and I'm proud to share my stories while supporting and educating my community to quit smoking. There is nothing I find more rewarding than being part of a team strongly advocating and promoting health and wellbeing in the Aboriginal Community." he said